A Bounce in Your Step!
We hope you had a wonderful Mother's day and were able to carve out a little "me" time to do something rejuvenating and put a bounce in your step! This is exactly what PWNP set out to do for moms at Grassroots. We created a special themed goody bag five years ago and because of your generosity our tradition to help pamper GR moms continues. A picture of the cheerful gift bags are featured in this issue.  Kindly refer to "In your Corner" for a description of the goodies and best of all the moms' reactions.
Happening In May
Registration is now OPEN for the Kids Helping Kids Mini Triathlon coming Monday June 30th!
Please join us for a fun "kids helping kids" event. This worthwhile cause is to raise money for back to school shoes, clothing and supplies for kids at shelters in our own backyard. Please log onto our website pwnp.org to learn more and register now to help afford kids who are less fortunate a sense of pride heading back to school with a pair of new shoes on their wish list.
Our New Look!
Many thanks to the creative team at Havit Advertising in Washington, DC for developing our great new logo!  With a fresh new look, PWNP is hoping to extend our brand so that we are better able to connect people who are in need with people who care.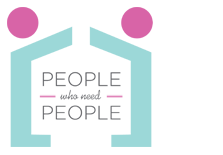 In your Corner
The staff at Grassroots was very excited and couldn't wait to hand out the Mother's day gift bags this year. With an entirely new group of moms they simply couldn't believe a group of people who they have never met before could be so kind. Thank you for helping PWNP pamper moms that are working hard to build a better life for their families. Each bag contained the following: gift certificate & tip for manicurist, hand cream, nail polish and remover, 1 pair of socks, candy, Chick-Fil-A gift card, and a personal hand written note of encouragement.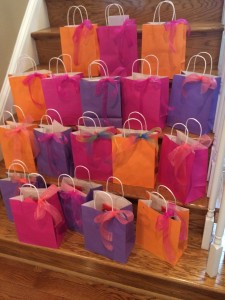 Join Us For the Lunch Line!
From 7 – 8 pm on the third Sunday of the Month (usually at St Andrew's Episcopal Church, 2892 Route 97, Glenwood, MD) 12 – 15 kids volunteer to assemble 90 bagged lunches for the residents of Grassroots in Howard County and Sarah's Hope in Baltimore.  In less than an hour, you can help those less fortunate.  Grab your family (even the littlest kids are welcome) and help others by making bagged lunches in a fun, comfortable environment, right here close to home. Kids can get service hours and know that they are helping folks in need.  Food donations are welcome anytime the week before the Lunch Line.