People Who Need People (PWNP) is a non-profit 501(c)(3) organization established in 2006 to serve the needs of homeless women and children by partnering with established charities in Maryland.
People Who Need People is founded on the belief that we are all members of the human family and that it is important to reach out and help others.
By linking together friends and family, we increase the awareness and respond to the needs of women and children's shelters in Maryland. Through our volunteers' efforts, donations and special events, we strive to make a difference in the emotional and physical needs of homeless women and children.
Board of Directors
Judi Miller, President
Jennifer Sheehan, Vice President
Karen Heinz, Secretary
Judy Taylor, Member
Lindy Glassman, Member
Heather Smyth, Member
Allison Cornelius, Member
Elisabeth Baumwald, Member
Judi Miller, President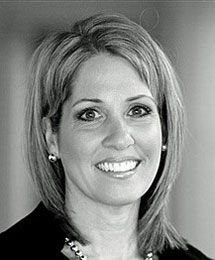 Judi first learned about the impact you can make on a child's life while volunteering in the Big Brother Big Sister program in college. She continued her passion for helping by serving in soup kitchens and offering companionship to the elderly at nursing homes.
In February 2006, Judi founded People Who Need People (PWNP) shortly after a medical leave. With ample time off from work, Judi used this time to reflect. The kindness her friends and family showed her, made her think about what other people do without a support system. Her thoughts also centered around her grandmothers who both lost their lives early battling cancer. Judi's gratitude led her to want to do something that was meaningful but could also commemorate her grandmothers. She decided to focus on women and children in need and set out to discover how to best support local shelters.
It was a powerful moment during a tour at a local shelter that helped her define PWNP's mission. Judi stood with a director greeting children unloading off a school bus when an eager little boy said, "Are you here to play with me?" That served as a reminder of how important an emotional connection can be to helping those in need.
In addition to being an advocate/cheerleader for those in need, Judi takes pride in cheering on her two children on the lacrosse fields and at the Ice hockey rink. With dual degrees from Miami of Ohio in Business and James Madison University in Interior Design, Judi has been a top performer for twenty one years in Sales and Marketing for a Commercial Interior design company.
Back to Top
Jennifer Sheehan, Vice President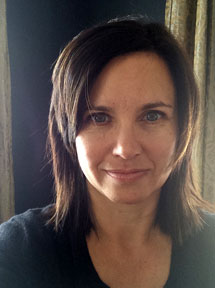 Jennifer began to volunteer at the age of five, learning the ropes from her mom at the local volunteer library, and later becoming an active member of the Junior League of Montclair-Newark. She attended Lehigh University, where she served as Philanthropy Chair and Vice President of her Sorority, and earned an M.B.A. from New York University. She worked in strategic marketing and advertising for more than 20 years, and has won multiple Lion awards from the Cannes International Advertising Festival. Jennifer has served for several years as an officer of the Howard County Fine Arts Advocacy Council, as President of the Cattail Creek Women's Tennis Association, and currently co-chairs the Annual Fund committee at Glenelg Country School. As Vice President of PWNP, she works most closely with Grassroots Emergency Shelter in Columbia. She aspires to pass on a passion for volunteering to her three kids.
Back to Top
Karen Heinz, Secretary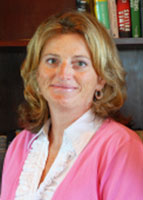 Karen has been swimming competitively since the age of 9. She is a member of USMS (United States Masters Swimming) and is a current masters swimmer with the Health Unlimited Hurricanes. Karen is a certified USA Swimming Coach and a member of ASCA (American Swimming Coaches Association). Karen enjoys working with children and sharing her passion for swimming. Karen has served as secretary of her sorority while attending Widener University. Karen's background is in Hotel & Restaurant Management. She is an Event Manager with Fitter & Faster Swim Tour, as well as Head Coach of the Crocs Swim team and Novice Team at Health Unlimited.
Back to Top
Judy Taylor, Member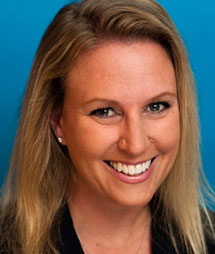 From AMC's Mad Men to Discovery Channel's Shark Week, Judy is an award-winning marketing professional with over twenty years of experience in the broadcast and cable industry. Currently, Judy brings a wealth of energy and experience to create unique opportunities for clients at Havit Advertising in Washington, DC. They say if you want to get something done – ask a busy person. Judy is never one to sit idle and is always willing to lend an enthusiastic hand to her family, friends, church, sports teams, children's school and now People Who Need People!
Back to Top
Lindy Glassman, Member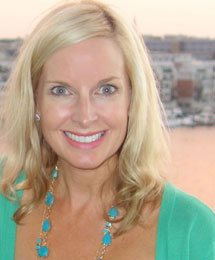 After many years of support, Lindy is excited to become a member of the Board of Directors. Lindy graduated from the University of Delaware with a degree in Early Childhood Education. She went on to teach in Baltimore, where most of her students were facing life struggles that many of us could never imagine. She witnessed the difference a helping hand could make in their lives. She feels fortunate to again have the opportunity to help others through PWNP. Lindy lives in Glenwood and is the mother of 3 children. She is active in the PTA, Girl Scouts and enjoys traveling and cheering on her children's sports teams.
Back to Top
Heather Smyth, Member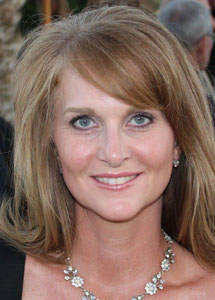 Heather first became involved with PWNP while leading her Girl Scout Junior Troop on a journey that asks young girls to think critically about how they can make a difference in their world. Heather graduated from Syracuse University with a BS in Retail Marketing. While she has 20 years of marketing experience she quickly realized that her more important challenge was raising twin daughters in a world that constantly has the clatter of materialism ringing in their ears. She is excited to be a part of PWNP, to volunteer her time actively working to help others. Heather feels it is the perfect way to help instill compassion in her own children while making a difference in her community and the world beyond it.
Back to Top
Allison Cornelius, Member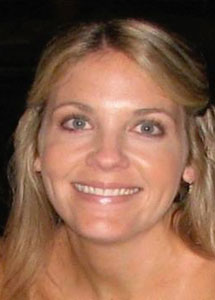 Allison first fell in love with PWNP when she took her three girls to help assemble lunches for Sarah's Hope and Grassroots. The Lunch Line was such a fulfilling experience for her family that she tried to support the organization as much as possible. With a strong belief that if you want to make an impact on your community, one good place to start is by volunteering for or donating to) a local charity, Allison knows she couldn't have picked a better local non-profit organization and find PWNP to be the best way to instill a charitable spirit in my children.
Allison is blessed and happily settled living back in her hometown of Glenwood, Maryland, raising four wonderful children with her husband of ten years. She graduated from University of Delaware with a major in Finance and a minor in Management Information Systems and worked for 10 years as a financial consultant implementing Oracle financials in NYC, NJ, Denver, Connecticut, Baltimore and Washington DC. After entering the motherhood bliss, she achieved a "balance" and worked for an additional 2 years at my job. The toll of being 'supermom' opened a pandora box of anxiety, guilt, self-doubt and a million other emotions. Becoming a stay-at-home mom was calling me loud and clear and later found balance working in direct sales from home. I spend most of my free time chauffeuring my children around town to lacrosse, swimming, basketball, soccer, tee ball and any other over-scheduled activity they can sign up for. In addition to serving on the board for PWNP, I am a girl scout leader for both my daughters troops, PTA member and HCLAX board member. In all the craziness, I also manage to squeeze in some of my favorite hobbies, such as, working out, cooking and entertaining.
Back to Top

Elisabeth Baumwald, Member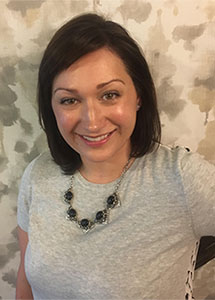 Elisabeth has always strived to instill in her three young boys, a giving heart and a passion for helping those in need. She and her family have been involved in many PWNP activities such as the lunch line, the Kid's Triathlon and the blanket drive. Elisabeth is honored to represent PWNP as a board member in an organization with a mission to help women and children throughout the local community. She graduated from Shepherd University with a degree in Education. She was an elementary school art teacher for several years but is now loving her job as a stay at home mom. Elisabeth is very involved in the elementary and preschool that her sons attend. She enjoys painting, reading, refinishing furniture, traveling and spending time with friends and family. She resides in Glenelg, MD with her wonderful husband, three very active boys and a crazy dog.
Back to Top